Nowadays, you will most commonly go through the term gluten. At least some might have wondered why people choose gluten-free food to stay on a healthy diet. But if you are health conscious, it is necessary for you to know all the sides of gluten. Does it adversely affect your health? Let us go through this article to know why people avoid consuming gluten-rich food and which are those types of food.
What Is Gluten? Is It Bad For You?
Gluten is the protein found in cereals like wheat, barley, oats, etc. glutenin got its name from the word 'glue' because of its viscous and elastic consistency. It is made up of sub-proteins, glutenins that are insoluble in alcohol, and prolamins that are soluble in alcohol.
It is the presence of gluten in bread and pasta which make its spongy texture. Gluten is formed when flour is combined with water and acts as the binding agent in the dough. It also has the ability to retain gas and allows the dough to increase in volume and is used as a rising agent. It is also used as an additive in salad dressings, sauces, and soups. It is also used in lip balm as a thickening agent.
Why Do People Opt For Gluten-free?
People choose to be gluten-free for a variety of reasons.
This disease is an autoimmune disease caused by the intolerance of gluten which leads to several side effects like intestinal damage, poor nutrient absorption, and less metabolism. The symptoms of this disease include abdominal pain, bloating, nausea, and vomiting.
Some choose to be on a gluten-free diet since they are sensitive to gluten and it may cause allergies to them. They will experience symptoms like abdominal pain, bloating, diarrhea, headache, and fatigue after consuming it. These symptoms can be prevented by opting for gluten-free food.
Apart from the two above reasons, people plan to stay away from gluten in order to lose weight and stay healthy by reducing inflammation. Also, the prolamins in the gluten molecule are considered toxic and may lead to different health conditions.
How To Go Gluten-free?
In order to go gluten-free, you should follow the steps below.
Always see the term 'gluten-free' on the packages to confirm it does not contain gluten. The term 'no gluten-containing ingredients' need not mean that the product is gluten-free.
Check for the presence of gluten in the ingredients of products that are likely to contain gluten such as medicines, vitamins, toothpaste, herbal products, cosmetics, skin and hair products, etc.
If you are ordering food from the restaurant you can ask the bearer about the gluten-free dishes they serve.
Food That Is Gluten-free
Some of the food products in different categories that are gluten-free are given below.
Dairy products
The dairy products which are gluten-free are pasteurized milk, plain yogurt, and all cooked cheese. Note that dairy product which contains cereals or muesli is not gluten-free.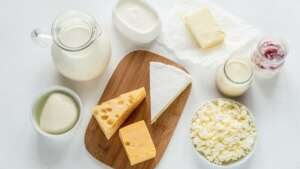 Cereals
Corn, rice, soybean, millet, potato starch, and corn starch are considered gluten-free. While wheat, barley, oats, and rye contains gluten.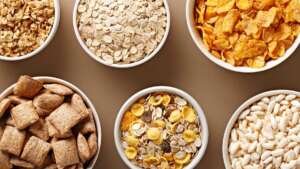 Legumes
Legumes like lentils, chickpeas, dried beans, and red beans are considered gluten-free. So it is safe to consume flour, cream, and flakes derived from them.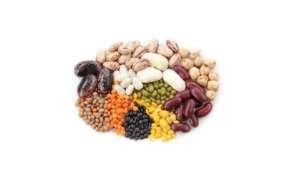 Seeds And Oilseeds
The seeds and oilseeds like walnuts, hazelnuts, almonds, pistachios, sesame, and flax are gluten-free if consumed plain without roasting.
Meat, Fish, Egg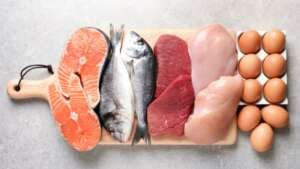 Meat, poultry, and fish are gluten-free if eaten fresh or frozen. An egg is also gluten-free.
Vegetables
All vegetables are gluten-free, whether they are fresh, dry, or frozen. The vegetables used in prepared soups and sauces are not gluten-free anymore.
Fruits
All fruits are gluten-free if consumed fresh or frozen. It is gluten-free even in the form of dried fruits and syrups. But the candied form of fruits may contain traces of gluten.
Drinks
The gluten-free drinks are tea, coffee, fruit juices, soda, wine, etc. The drinks which contain gluten are beer, coolers, beverages, etc.
Condiments
Herbs, pure spices, pickles, peppercorns, salt, tamari, etc are gluten-free. The condiments made out of wheat contain gluten.
Conclusion
Choosing gluten-free food products can help you stay away from gluten sensitivity and celiac disease. But you can confirm whether you are a victim of celiac disease or sensitive to gluten after making an appointment with your doctor.
In some cases, even removing gluten from your diet won't help you reduce symptoms of discomfort and abdominal pain. So, it is better to talk to your doctor before taking a decision.
Moreover, choosing gluten-free food products helps you to lose weight by reducing inflammation. So if a person switches from gluten-containing products to gluten-free products, their weight loss is quickly noticed. So if you are health conscious it is always better for you to switch to gluten-free products.