Healthy skin is something that everyone wants.
People wish to have glowing skin that is free from acne, pimples, and other skin problems.
But, not everyone is blessed with naturally healthy skin.
This does not mean that you cannot get naturally glowing skin.
Remedies That Actually Work
There are different ways that can be applied to get healthy-looking skin.
These days, people tend to approach dermatologists for professional skincare options.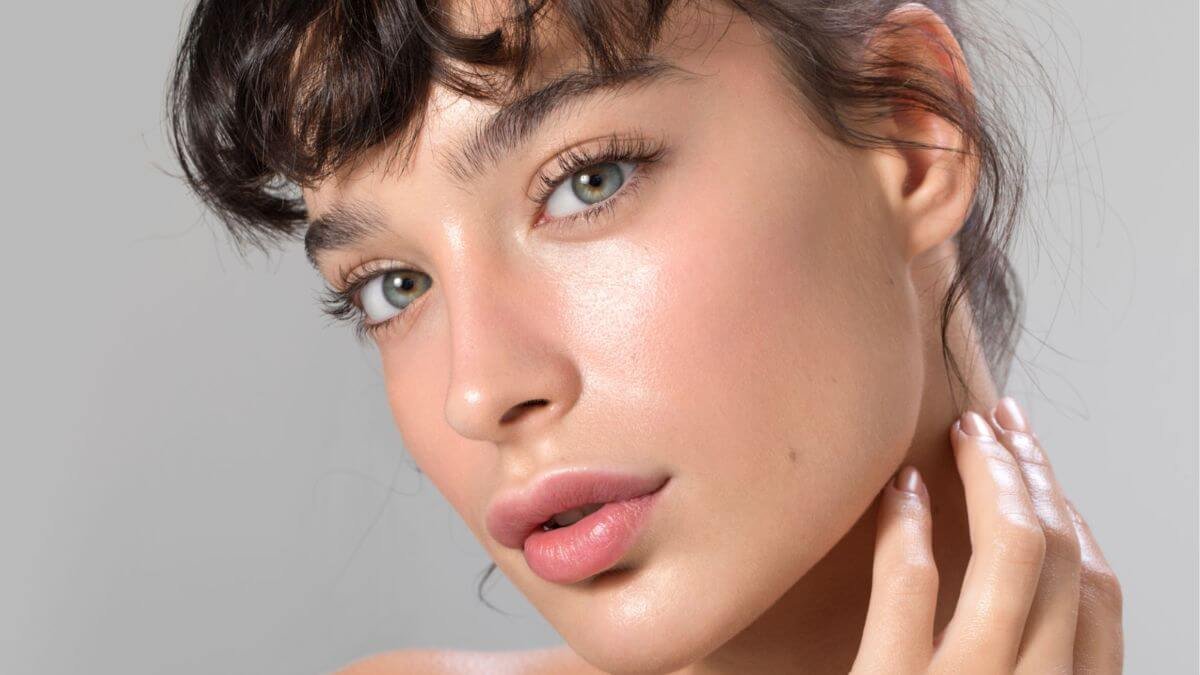 Depending on the skincare issue faced by the person, doctors would suggest remedial measures for healthy-looking facial skin.
Some of the measures to be used are:
✔️Moisturizing Skin
Moisturizing your skin is the most important aspect of keeping your facial skin healthy.
In fact, it is advised to moisturize your facial skin twice a day, before applying make-up during the day and after removing it the night.
It is certain that your skin needs moisture to breathe. You Can use coconut milk or rose water as a moisturizer.
✔️Managing Stress
Stress is the root cause of all health problems and it can affect the beauty of your skin as well.
Uncontrollable stress can be troublesome for your health. Of course, you should take enough sleep, find time to relax, and pamper your skin with treatments.
✔️Eating Healthy
When it comes to bringing a natural glow to your skin, it is necessary to eat healthy and a balanced diet.
Of course, the glow should come from within and this can happen by including fruits, green vegetables, and dairy products in your diet. Just make sure that you should take a small quantity of food at a time and break the entire 3 meals into 6 meals a day.
✔️Stay Hydrated
Along with taking care of other things for healthy glowing skin, it is necessary for you to keep drinking water or liquids to stay hydrated.
Certainly, drinking 8 to 10 glasses of water in a day is extremely important. Drinking an adequate amount of water will allow your skin to function properly and maintain its glow.
✔️Exercise Daily
Staying fit is highly important because it will enable you to stay in shape and get glowing skin too.
With obesity adding to different health complications, taking out time of your busy schedule can help your skin and body function well without a problem.
✔️Applying Orange Juice
Oranges contain an extensive amount of Vitamin C and can aid in detoxification.
Applying orange juice daily can help you in rejuvenating your skin and complexion for the better.
Its citric acid and vitamin C are known for controlling acne and lending firmness to the skin.
So, applying orange juice with the help of a cotton ball and massaging gently on the face will do the needful care for sure.
✔️Using Corn Flour
Corn flour or Besan is one of the most favored choices of people, who wish to have naturally glowing skin.
In fact, you can mix corn flour with little water to make a thick paste.
Apply it like a pack on your skin and let it dry. After this, you can wash your face with fresh water. The best part of using corn flour is it removes dead skin and has been the best natural exfoliator.
✔️Utilizing Aloe Vera
Being rich in antioxidants and vitamins, Aloe Vera is known to suit all skin types.
Definitely, the purpose of using Aloe Vera is to keep skin glowing, prevent acne, and make it softer.
Apart from this, applying aloe vera on sunburns will allow them to heal better. Moreover, aloe vera will keep the skin hydrated, prevent wrinkles, and enhances skin elasticity.
✔️Eating Bananas
Bananas are the most essential fruit that helps in treating pimples and acne.
You can have them on a regular basis because they consist of anti-aging effects.
In fact, they have the tendency to moisturize your skin as well. So, one can eat a banana daily or apply mashed banana on the skin for better effects.
Conclusion
The skincare routine is a part of the daily lifestyle for people who wish to look radiant and glowing.
In fact, it is mandatory because everyone wants to look younger than their age.
Not just this, the idea of conducting a skincare routine is to ensure a healthier glow.
Of course, it is necessary to use high-quality products for skincare and not local ones. Depending on the budget and requirement, you can take your pick from the market and make sure that the glow comes naturally.
The reason is that naturally, beautiful skin looks more gorgeous than with make-up.